All-On-4® Dental Implants at Smilemakers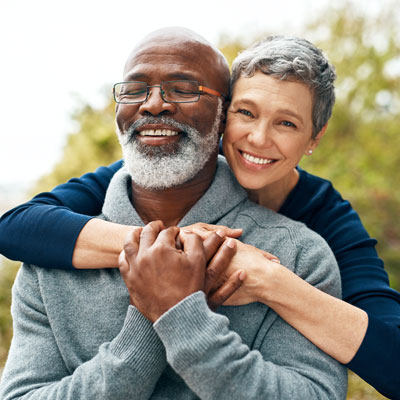 Smilemakers provides a full range of solutions so that you can reach your smile goals. We want you to love the way you look, have self-confidence and know you'll make a great first impression on others. If you are missing multiple teeth, you may have considered replacing them but aren't sure where to turn.
Our experienced dentist, Dr Grishma Patel provides All-On-4, which is a revolutionary option to restore your smile. You may be an ideal candidate for All-On-4 if you have:
A collapse of the bite due to wear, erosions or missing teeth
Advanced gum disease
Extensive decay
Failed root canal treatment
Lost or loose crowns and bridges
Multiple missing teeth
Deteriorated, damaged teeth
Loose, uncomfortable dentures
Frequently Asked Questions
All of your teeth are replaced by having four dental implants placed. You won't need to complete any bone grafting, and the treatment times are quick. Your procedure will be done in just 2-3 days.
Yes. You will be comfortably sedated while we complete your All-On-4 procedure.
The procedure is minimally invasive thanks to a keyhole approach. There is no bone grafting, and costs are kept to a minimum. Right after your treatment, you'll be able to eat and speak normally. Your All-On-4 can be easily kept clean with a regular toothbrush and specialised flossing tools.
There is nobody who has been turned away from getting All-On-4 at our clinic. Even if you have let your oral health go for years, we are confident that we'll find a way to get you your dream smile.
We can provide you with a full array of dental treatments before or following your procedure. If you need other solutions, we'll be happy to discuss them with you.
Schedule Your Appointment Today
We accept health funds and are providers with Bupa, Medibank and HCF. Contact Smilemakers today to schedule your first consultation with us!
CONTACT US

All-On-4 Dental Implants Madeley, Marangaroo, Landsdale, Darch WA | (08) 9309 4977