Dental Implants at Smilemakers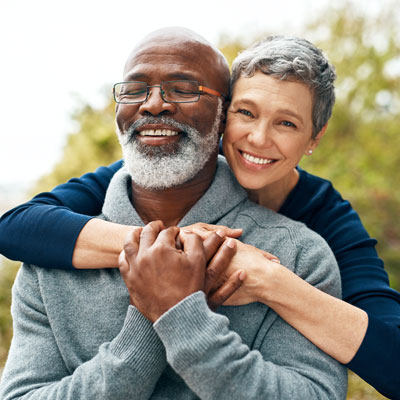 Smilemakers provides a full range of solutions so that you can reach your smile goals. We want you to love the way you look, have self-confidence and know you'll make a great first impression on others. If you are missing one or multiple teeth, you may have considered replacing them but aren't sure where to turn.
Our experienced dentists provide revolutionary option to restore your smile including dental implants. Implants are the most advanced solution to tooth replacement available today, and we're pleased to offer this leading-edge option to our patients.
What Are Dental Implants?
The next best thing to natural, healthy teeth, dental implants are strong and stable. An implant is an artificial tooth root that is made of titanium and inserted at the area of your missing tooth. It looks, functions and feels like a regular tooth.
Benefits of Dental Implants
Benefits of Dental Implants
Comfort and confidence when you eat or speak
A restoration that functions similar to natural teeth
Healthier bone that prevents teeth from shifting
Permanent tooth replacement
Avoiding the need to alter adjacent teeth
What If I Need More Dental Treatments?
We can provide you with a full array of dental treatments before or following your procedure. If you need other solutions, we'll be happy to discuss them with you.
Schedule Today
We accept health funds and are providers with Bupa, Medibank and HCF. Contact us today to schedule your first consultation with us!
CONTACT US

Dental Implants Madeley, Marangaroo, Landsdale, Darch WA | (08) 9309 4977