Custom Mouthguards at Smilemakers
At Smilemakers, we aim to provide the high-quality solutions that everyone in your family needs. With our many solutions, we strive to make sure that you get the care you require with us. If you or your child are active in sport, it's essential that you consider the risk of injury to the mouth, jaw, head and neck.
A mouthguard is a vital piece of equipment that can protect your oral health. Though many chemists carry "bite-and-boil" kits, they are far from the same product that is supplied by a dental professional.
Why We Don't Recommend DIY Mouthguard Kits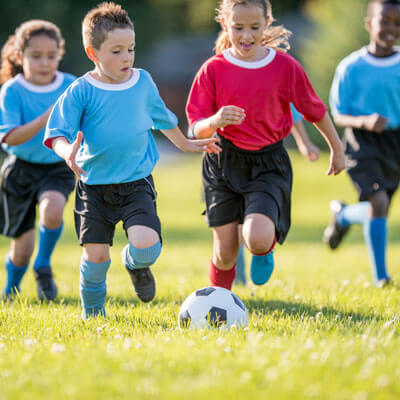 When you have your or your child's mouthguard created by a dentist, it will have a superior fit than a do-it-yourself kit. With this better fit means more protection. With the proper fit, your mouth is less likely to have an impact that causes serious trauma. If your mouthguard isn't snug and wrapping around each tooth as it should, you may experience knocked-out teeth, a fractured jaw, a concussion and damage to your lips, cheeks and tongue.
A dental injury means that you may face costly treatment to restore the health of your mouth. You can prevent having to do so with a custom-created mouthguard.
What to Expect in Getting a Mouthguard
The first step is to take impressions of your mouth. These impressions are then sent to our local laboratory. There, they will fabricate the mouthguard in a colour of your choosing. Once our technician has completed your mouthguard, it will be sent back to us. You can pick it up and start wearing it during practices or matches.
We'll have you or your child bring in the mouthguard at your regular appointments with us. Our dentists can then look at the mouthguard and the fit of it to ensure that it doesn't need to be replaced or adapted.
Did You Know?
According to the Australian Dental Association, you should wear a mouthguard while engaging in contact sport. Prevention is better than a cure, particularly when it comes to oral health concerns!
Book Your Appointment Today
Are you interested in learning more about mouthguards Madeley? Contact our friendly team today to get answers to all your questions! We'll get you booked in for an appointment. Your health fund cover can be used with us, and your rebate is claimed on the spot with our HICAPS machine.
CONTACT US

Custom Mouthguards Madeley, Marangaroo, Landsdale, Darch WA | (08) 9309 4977