Veneers at Smilemakers
Have you ever wished that your teeth looked bright and were perfectly aligned? At Smilemakers, we want to make sure that you meet your smile goals. With our veneer options, you can get that perfect smile you've been dreaming of. We provide veneers in both composite or porcelain materials to suit your needs.
The many concerns that veneers can address include:
Chipped teeth
Crowded teeth
Discoloured teeth
Gapped teeth
Irregularly sized teeth
Misaligned teeth
Misshapen teeth
Stains on teeth
What Is a Veneer?
A veneer is a thin layer that goes over the surface of your teeth to transform the way that they look. You can choose porcelain or composite veneers. With composite, the material is painted onto your teeth. Porcelain veneers are created to exact specifications in our local laboratory.
The Ease of Composite Veneers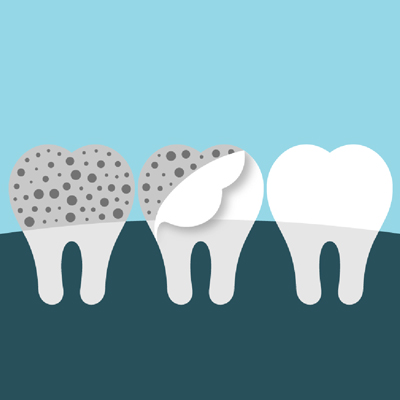 If you choose to have composite veneers, the process is simple and straightforward. It takes just one appointment to complete. The composite material used is painted on your teeth, layer by layer, after your teeth have been prepared. Though less expensive, they don't look quite as natural as porcelain veneers and are less resistant to stains. They are, however, a cost-effective choice. We'll be happy to discuss whether they're right for you.
Brilliance With Porcelain Veneers
The first step in getting porcelain veneers is to have a consultation to make sure that you are a suitable candidate. Once you have decided to move forward, we will take measurements and gather the information that our laboratory requires to create your veneers. Your teeth are prepared, and you'll receive a temporary set to wear until yours are sent back to us. Then, you'll return for a follow-up and have them cemented into place. You'll leave our clinic with your gorgeous, new smile.
Minimal/No-Prep Veneers
Many people are concerned about having some of their natural tooth material removed when the teeth are prepared to receive veneers. With our no-prep veneers, you hardly need to have any of your natural tooth removed. This benefit is one of many with porcelain veneers.
Our Special Offer for Veneers
Before you get veneers, it's a good idea to have a scale and clean. At this appointment, we'll remove the buildup on your teeth and leave them smooth and sparkling. When you choose to get veneers Madeley with us, you can have your scale and clean appointment gap-free. Contact us today to schedule your visit!
CONTACT US

Dental Veneers Madeley, Marangaroo, Landsdale, Darch WA | (08) 9309 4977