Root Canal Treatment at Smilemakers
The team at Smilemakers provides a full range of services to meet your needs. With a strong focus on contemporary care, you'll receive treatment with the latest equipment and techniques when you become a patient with us. Having a root canal is no exception.
Why Would You Need a Root Canal?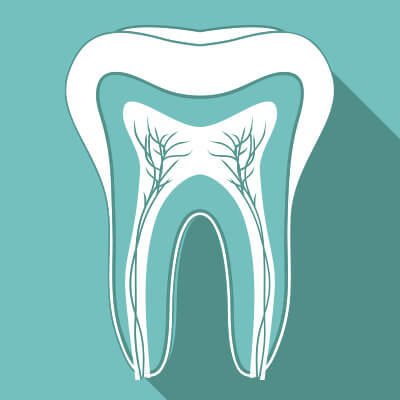 If a tooth has an infection, it can spread deeply into the roots and pulp of the tooth. A root canal is used to save your tooth from being extracted and make sure that the infection can't spread any further.
Every tooth contains pulp, which makes sure your tooth gets the nutrients it needs. In some instances, the pulp of the tooth can die off due to infection or damage. With a root canal treatment, the infected area is removed, and the root canal of the tooth reshaped. If left untreated, the infection can spread to the surrounding teeth and an abscess can form.
The Causes of a Tooth Infection
Since the necessity of a root canal is due to infection, it's important to know what causes the infection. It occurs most often due to teeth decay, fillings that leak or a trauma, such as a fall that injures your teeth. The bacteria in your mouth can then attack the teeth.
In decades past, the only choice was to have your tooth extracted once an infection set in. Thanks to advancements in dentistry, a root canal treatment is a safe alternative that allows you to save your tooth.
The Symptoms You Might Experience
When the pulp of your tooth is damaged, you might experience certain symptoms. Most commonly, the signs that you may require a root canal include:
Oversensitivity to hot and cold
Teeth that ache when you chew
Inflamed gums
Swelling in the face
Pus around the tooth
Discolouration in the tooth
Loose teeth
Pain in a tooth
It's important to note that you may have signs other than these, as people can report a broad range of differing symptoms. As your infection worsens, the pulp dies off and your symptoms will vanish. This doesn't mean that your tooth has healed; in fact, the infection is now in your entire tooth. It's essential that you seek out root canal treatment Madeley before it can compromise the health of your other teeth.
Get Started on Improving Your Oral Health
Don't wait to get the attention you need. Contact our team today to schedule a same-day booking! We accept health funds and are providers for Bupa, Medibank and HCF.
CONTACT US

Root Canal Madeley, Marangaroo, Landsdale, Darch WA | (08) 9309 4977