Emergency Dental Care at Smilemakers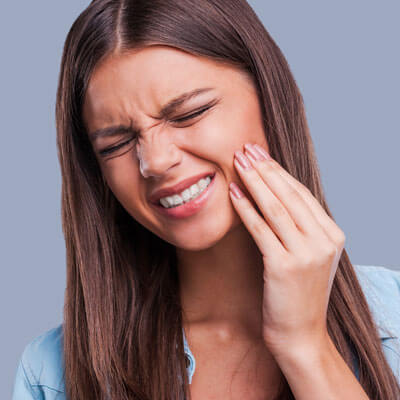 At Smilemakers, we welcome all ages and people experiencing a broad array of oral health concerns. With so many services available in-house, you won't need to worry about being referred to multiple specialists to have the care you need completed.
A dental emergency doesn't always give you warning signs. It can occur when you least expect it. If you require emergency care, the team at Smilemakers is here for you. If you require immediate treatment to address bleeding, save your tooth or relieve pain, we can help.
The common types of dental emergencies include:
Bleeding
Damaged teeth
Pain in the gums, jaws, teeth or mouth
Swelling in the face
What Causes Pain in the Teeth?
Our team is experienced in handling emergency cases. Suffering from a toothache is the most common emergency that we see. This type of pain can be caused by decay, a cracked tooth or cracked filling and gum disease.
We'll make every effort to save a tooth that has been cracked, broken or otherwise compromised. The options to treat them include gum treatment, porcelain veneers, crowns, extractions, root canal treatments and more.
Relieving Your Discomfort
Our highest priority is getting rid of any pain that you may be experiencing. We'll ensure that the compromised tooth is stabilised and that no further damage occurs. In certain cases, we can provide a short-term fix that can then be remedied later with a longer-term solution. For example, if you require a root canal treatment, we may ease your symptoms of pain and then advise you to get in touch with the dentist you normally see for the root canal procedure.
Determining Your Particular Needs
The first step is to book in with us. We'll evaluate your issue and make our best recommendations on how to proceed. We may take X-rays to identify the extent of the damage. Then, we'll let you know what you can expect during treatment and any additional steps necessary to address your dental emergency, such as having a follow-up appointment or the proper aftercare instructions.
Contact Us Today!
When it comes to dental emergencies, we never recommend waiting it out to see if a problem improves on its own. Letting an infection or other issue go can mean costlier, more extensive treatment is required in the future. Meanwhile, you may face losing multiple teeth and have other complex issues arise. Contact us today to get attention for a dental emergency Madeley!
CONTACT US

Emergency Dentist Madeley, Marangaroo, Landsdale, Darch WA | (08) 9309 4977